Adolescent Gynaecology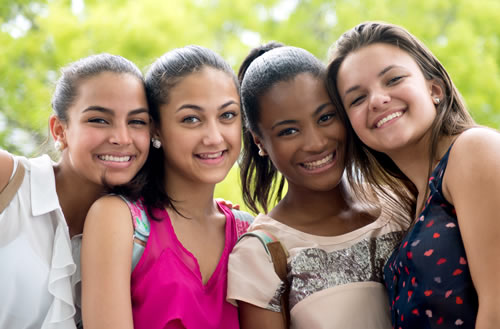 Dr Shalini Dewan has a special interest in Adolescent Gynaecology, diagnosing and treating many young women.
Her care and understanding for a young person combined with her ability to ensure they feel comfortable in her practice separates her from many other Gynaecologists. For many young women being treated by a female doctor is also important as it can be quite daunting going to your first appointment at a young age.
General Adolescent Gynaecology
You may also be referred to Shalini for:
period pain problems
contraceptive counselling and advice
discuss early/late puberty
Polycystic Ovary Syndrome (PCOS)
Many adolescent women are referred to Shalini with suspected Polycystic Ovary Syndrome (PCOS).
PCOS occurs in women of all backgrounds and ethnicities, however it is more common in certain groups such as Indigenous, Asian and North African women.
Lifestyle factors such as diet and exercise and increased weight play a large part in the likelihood of developing PCOS.
Symptoms of PCOS may include:
irregular periods (more or less often than usual)
increased body hair
increased acne
an ultrasound may show multiple cysts on the ovaries
a blood test may detect male type hormones
The good news is that PCOS is treatable and as women get older some of the symptoms may become less severe, however does not go away
In the short term the impact of PCOS may affect:
emotional wellbeing:
cause weight gain
cause difficulty in losing weight
cause difficulty sleeping, associated with snoring and uneven breathing patterns
Longer term effects of PCOS may include:
a higher risk of diabetes
a risk of high cholesterol
a higher risk heart disease
thickening of the uterus lining
difficulties or delays in getting pregnant
To discuss options for your appointment or for your daughter please contact Dr Shalini Dewan's office on 03 9802 3497.