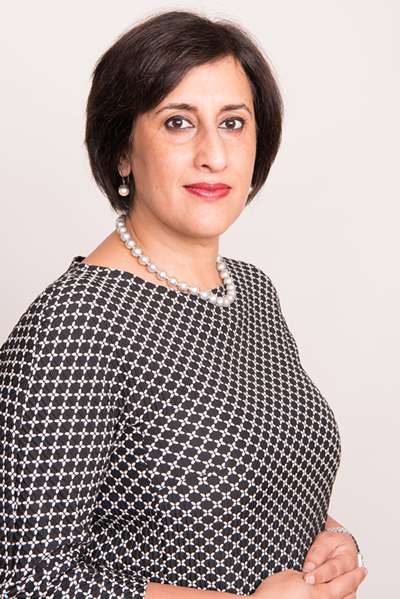 Dr Shalini Dewan
Obstetrician and Gynaecologist MBBS, MD, FRANZCOG
Dr Shalini Dewan, Obstetrician and Gynaecologist, combines her extensive local and international experience with her passion for women's health to provide the highest standard of professional and personalised gynaecological and obstetric care to women of all ages.
With a young family of her own, Shalini understands the challenges that parenthood brings. Her warm and professional nature will help you to you feel at ease, knowing your gynaecological and/or obstetric health is in good hands. Shalini welcomes questions from her patients and is readily available to provide more information or clarification around diagnosis, procedures or treatments.
Qualifications and Experience
Shalini completed her Medical Doctorate (MD, Obstetrics & Gynaecology) in 1998, prior to which she completed a MBBS in 1994. She obtained membership of the Royal Australian and New Zealand College of Obstetricians and Gynaecologists in 2009 and Fellowship in 2011.
Shalini has many years of experience in the field, working locally in various Obstetrics and Gynaecology roles at; The Royal Women's Hospital, Box Hill Hospital and Monash Medical Centre. She has also worked internationally, in both the Middle East and India.
Shalini is also actively involved in the mentoring of medical students & trainees from Monash Health in Victoria, Australia.
Services offered
High and Low Risk Obstetrics
Gynaecology
General gynaecological surgery including laparoscopy surgery, hysterectomy, fibroids, ovarian cysts.
Surgery for vaginal prolapse and incontinence
Menopause
Menstrual disorders, Polycistic ovary syndrome (PCOS)
Colposcopy & Management of abnormal pap smear
Issues related to infertility
Clinics and Hospitals
In addition to her consulting rooms at Waverley Women's Health in Melbourne's eastern suburb of Glen Waverley, Shalini also practices at:
Waverley Private Hospital
Knox Private Hopspital
Mitcham Private Hospital
Eastern Health-Angliss Hospital, a public appointment for women who are covered by Medicare but not by private health cover.
Call 03 9802 3497 today to make an appointment with Dr Shalini Dewan.